Ophthalmic Medicines Range Manufacturer in India– Investing in Ophthalmic medicines is a good option as the future holds good profit in this market. When looking for partnering with genuine manufacturers, Tanishka Pharmaceuticals is a trusted name in north India. Those companies which search for quality DCGI drugs for allergy will find a great variety along with the benefits of economic manufacturing services. We are recognized as an Ophthalmic medicines Range manufacturer in India having its own centralized GMP & WHO units and huge warehousing systems. We ensure to provide the best in the whole market.
Due to an increase in the prevalence of eye disorders, it accelerates the demand for ophthalmic medicines in India. Around 1.3 billion people have some type of vision impairment according to WHO. Also, escalating awareness among the masses about eye care is further anticipated to drive the market. Tanishka Pharmaceuticals is a reliable and well known Ophthalmic Medicines Range Manufacturer in India which provides the finest quality of product available at the cheap rates. We have constantly offered an efficient mechanism and strategies to effectively bring you fine quality drug solutions.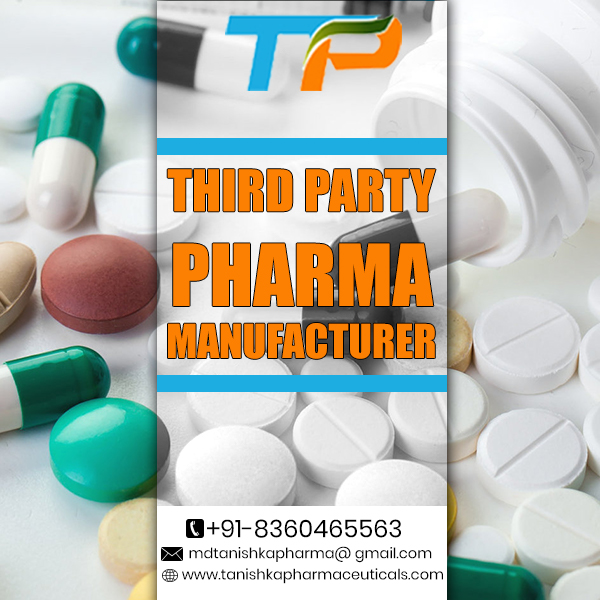 We are always available to you for any assistance. In case you want to know more in detail about our company policies and its outsourcing services then feel free to contact us at +91-8360465563. You can even drop us a mail at mdtanishkapharma@gmail.com. Our team of experts will soon connect you back and will clear all your queries.
What makes Tanishka Pharmaceuticals best for Ophthalmic Medicines Range?
When it comes to pharma manufacturing services, Tanishka Pharmaceuticals has been a popular company. We are fully engaged in manufacturing and therefore, bring you the widest collection of ophthalmic medicines. We bring DCGI approved drugs for manufacturing. Here, our Company, Tanishka Pharmaceuticals always meets the requirements by keeping good strategic affair with the company who is looking for best manufacturing services. Here is a thing that makes us best for ophthalmic medicines manufacturing services:
Our Certifications: The Company only offers the drugs that are certified by the legal and concerned authorities. These are the authorization that we have for our products:
Food Safety & Standard Authority of India (FSSAI)
Drug Controller General of India (DCGI)
Food & Drug Administration (FDA)
Quality Packaging: The Company provides quality packaging for all its products. We make sure to use the best quality packaging material and make sure to provide the proper labeling for the products. Through our quality packaging, we ensure the long shelve life for our all products.
Our Team: We at Tanishka Pharmaceuticals have a team of best pharma experts who provide us with the best quality products. Our teams of experts are highly qualified and rich inexperience.
Why Ophthalmic Medicines Range for Pharma Manufacturing?
The market for Ophthalmic drugs is rising and growing, worldwide. The market has been witnessing especially exponential growth. In India, glaucoma is the leading cause of irreversible blindness with at least 12 million people having affected and nearly 1.2 million people having blinded from the disease. The market is segmented into gels, capsules and tablets, eye solutions, eye drops, and ointments. Eye drops led the market in 2018 and are likely to witness the fastest growth as they are cost-effective than other dosage forms. Retinal disorders are anticipated to be the fastest-growing segment with a CAGR of 7.6% from 2019 to 2026 owing to the increasing prevalence of diabetes. The global ophthalmic drugs market size was valued at USD 30.30 billion in 2018 and is expected to grow at a CAGR of 4.5% from 2018 to 2026.
Quality policy for Ophthalmic Medicine Range
Tanishka Pharmaceuticals is well equipped with all the modern facilities of manufacturing, intended for offering quality products within & outside India. Our company is cost-effectively offering high-quality products. We have a modern processing unit, which is in accordance with the WHO-GMP standards. Here is the list of our quality parameters on which, we are thoroughly inspecting our each manufactured product range such as:
Accurate Composition
Effectiveness
Reliability
Purity etc.
Ophthalmic Medicine Manufacturing system of Tanishka Pharmaceuticals
We indulge ourselves purely on pharma manufacturing services which help us focus on embracing the best, latest and effective for our strategic clients. Each company looks for services that let them meet their needs and do extraordinary work. Our company aims at accomplishing such a mark by bringing you fine quality ophthalmic medicines.
We have state-of-art manufacturing facilities, which adhere to strict specifications of GMP and WHO.
The qualified and experienced technical team ensures to check quality assurance, quality control, product development, etc.
We have the potential to produce products in all the dosage forms on a large scale.
The company has a sophisticated infrastructure that makes the manufacturing of products most efficiently.
Contact Us
For further queries and information regarding this, you can contact our team. This team will provide you all the necessary information regarding our business venture. Contact us today for the best business opportunity.
Name– Tanishka Pharmaceutical
Address– Vill: Nandpur, Lodhimajra Road, Baddi, Solan
Himachal Pradesh, India, 174101
Contact– +91-8360465563
Email– mdtanishkapharma@gmail.com