Neuropsychiatry Medicine Manufacturer in India– Tanishka Pharmaceuticals is the number one Pharma Manufacturing Company in India, we do general manufacturing, contract manufacturing and third-party manufacturing in Pan India. Based in Baddi, Himachal Pradesh we have a large influence on the Pharmaceutical Sector of India. We are proudly exclusively known as the Best Neuropsychiatry Medicine Manufacturer in India. This is because as the Top Third-Party Manufacturers for Neuro Drugs Range, we have mastered our medicines under the guidance of top scientists in India.
Our Neuropsychiatry Products Range is our best-selling variety of medicines. Due to the sharp increase in the demand for these medicines, Pharmaceutical Companies and Pharma individuals are looking for a Pharma Manufacturing company to invest in for the Manufacturing business. This is why here at our GLP and GMP certified labs we create the best medicines that are approved by the FSSAI. Being the Top Neuropsychiatry Medicine Manufacturer in India, we produce Drugs that are efficient in quality and great in performance. We make sure to upgrade all our equipment to the latest technology for the proper manufacturing of our medicines.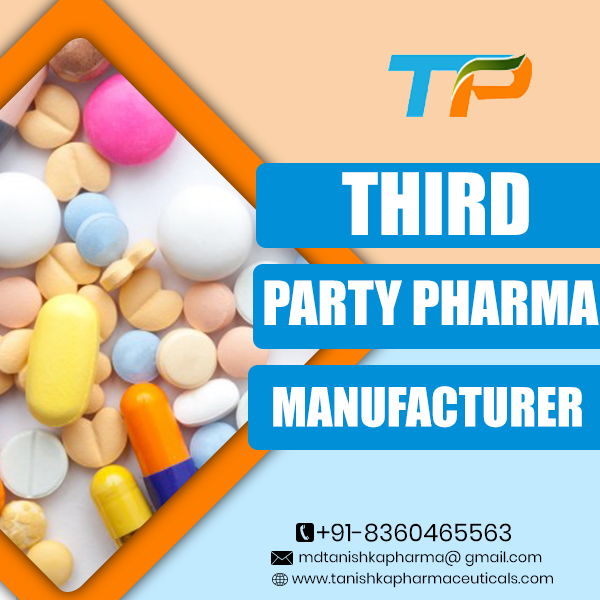 Thus, if you need any assistance or more information about our Manufacturing of Neuro Range of medicines, you may reach out to us at any time. You may call us on the number +91-8360465563, or you may send us an email with your queries at mdtanishkapharma@gmail.com.
Growth of Neuropsychiatry Market as explained by Tanishka Pharmaceuticals
Working with over 2500 formulation, we are known for our tenacity and hard work in the Pharmaceutical Market. Through years of experience, we have seen the empire of the Neuropsychiatry Industry grow at a fast rate. Therefore, our business is booming since we are the best Neuropsychiatry Medicine Manufacturer in India. Here are some factors that indicate the fast growth of the Neuropsychiatry Drugs demand in India:
The Market expansion of this line of medicines is estimated to be taking place at a CAGR of 9.12% between the span of 2015 – 2020.

In fact, the Neuropsychiatry Devices market monetary value seems to be growing at a CAGR of about 9.16.

And, the demand for Neuropsychiatry Medicines has been increasing a fast rate in India because our country ranks number one as the most depressed country in the world.

According to the WHO, more than 300 million people, which are nearly 4.4% of the global population, suffered from depression in 2015. Moreover, the estimated number of people living with depression has increased by 18.4% between 2010 and 2018.
Therefore, there is a great demand for these medications in India. Therefore, the push for the manufacture of Neuropsychiatry Medicines is now more than ever. Hence, consider a pioneer Company like Tanishka Pharmaceuticals for your pharma manufacturer for Neuropsychiatry Range. 
Trust the Top Neuropsychiatry Medicines Manufacturer in India
Our Pharmaceutical Company has a foundation of ethical Laboratory Practices and the exercise of attention to detail. Therefore, all our products that are manufactured at our manufacturing plants are all effective. Therefore, we are the first choice for everyone in terms of Third-Party Manufacturing. We produce products in our facilities that have the following characteristics:
Our manufacturing units are free from contamination.

And, we work in sterile workspaces.

Our warehouses are all very spacious.

Also, our manufacturing stations are equipped with all the latest technological equipment and machinery.

We have an abundance of manufacturing units all over the country.

Our infrastructure is always air-conditioned for the long life of our products.

The products we manufacture are out through multiple testing rounds to ensure the quality of our products.
Therefore, our products are universally respected and are very popular amongst the populous of India. You can rely on our company for getting quality products as we have dedicated manufacturing plants and effective manpower. 
Manufacturing Facilities for a Wide Range of Neuropsychiatry Medicines
There are a lot of mental disorders and Neuropsychiatry Diseases that are surfacing in people these days. This is because the increase in the awareness and the decrease in stigma, it is revealed that so many people are suffering from serious mental disorders and hence we need a good Neuropsychiatry Medicine Manufacturer in India so that we can fight and battle the following disorders with ease:
Depression

Anxiety

Manic depression

Panic Attacks

Bipolar Disorder

Obsessive-Compulsive Disorder

Seizures

Epilepsy

Meniere's Disease

Psychotic Disorders

Neurological Disorders
Therefore, we know that this surge in the number of people suffering from these ailments has to be tackled with good quality medicines. Therefore, trust Tanishka Pharmaceuticals for your business in the Pharma Manufacturing services.
We have the Most Trusted Distribution Channel
For any Pharmaceutical Company, the distribution channel plays an important role. They work as a bridge and deliver quality products to people. All the people, who are into this department know the right techniques to assure the leakage and breakage free packaging. They take full responsibility to deliver a quality product on time. Moreover, they have their reachability in almost all the areas in Pan India.
Contact Us
Our company has a separate customer cell for your assistance. So, you can talk to us anytime.
Name– Tanishka Pharmaceuticals     
Address– Vill: Nandpur, Lodhimajra Road, Baddi, Himachal Pradesh (174101)