General Medicine Range Manufacturer in India- Venturing on ethical pharma manufacturing companies withhold a lot of money and time. General Medicines which are also known as internal medicines have great demand in the pharma market. Every Pharma company is trying to fulfill the demand for the finest quality of drugs for which they need a manufacturing company. Tanishka Pharmaceuticals is the best known General Medicine Range Manufacturer in India with over 200+ range of drugs. The organization provides a wide list of products of General Range.
General Medicines help in dealing with the disease with prevention and treat the health issue. It is effective for all the ages and sex preventing them from chronic ailments. Tanishka Pharmaceuticals is an ISO certified manufacturing pharma company that brings the drugs from the market segments like diabetic, dental, orthopedic, cardiovascular medicines, pediatric range, nutraceuticals, Gynecology medicines, and urological range, etc. All the drugs offered by the company are approved by the DCGI. If you are looking for an authentic manufacturing company, then Tanishka Pharmaceuticals is the leading General Medicine Range Manufacturer in India where you will get efficient strategic business plans.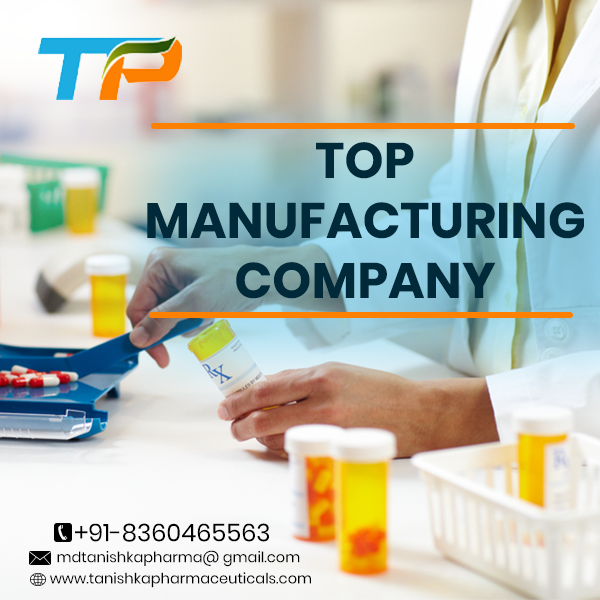 If you want to have detailed information about the drugs list and potential rates according to the order, then you can contact us at +91-8360465563. You can also write to us about your queries via email at mdtanishkapharma@gmail.com. Our company will assist you with the valuable guidance by assuring you of the best manufacturing deals for general Range in the market.
Current Scenario of Pharma Market for General Medicine 
With the improving economy, changing lifestyle and increasing awareness of people towards their health, the demand for general medicine is at its peak. General Medicine is used for common illness. People want to get an affordable yet quality product which could treat the issues in no time. General medicines have good demand across India. It is like an amalgamation of several market segments that create diverse demand. They are used to treat various ailments and health conditions in adult patients. The General Drug range is not specialized in any one segment, it covers different drug segments. The demand for medicines and pharmaceutical products has been high.
Due to the rising demand for General medicines, Pharma companies need the support of the manufacturing companies to fulfill the demand of their customers. Tanishka Pharmaceuticals is the top General range manufacturer in India which is providing the best and finest quality of products to its clients.
Best Manufacturer Pharma Company for General Range | Tanishka Pharmaceuticals
From the very outset, Tanishka Pharmaceutical is a trusted and prominent third party pharma manufacturing company that is solely engaged in manufacturing services. Our company has always believed in its high standards and maintaining the dignity of quality. We are providing outsourcing facilities of General range products at very high quality and affordability. Therefore, you can put your full trust in Tanishka regarding the manufacturing of the drug:
Our company provides genuine and flexible investment plans for all.

We have our manufacturing unit in the excise duty-free zone. The unit is certified with GMP and WHO.

Hygienic, fully furnished and well-ventilated laboratories and manufacturing units. They are connected with warehousing systems in different locations.

Best quality controls and quality assurance measurements are followed by us.

We frequently launch new formulations. Thus, you get better growth opportunities here.

All the medicines have the approval of qualitative levels

Also, for our strategic partner's we have a tax-free location that makes our service budget-friendly and economic.
Wide Range of General Medicines at Pharma Manufacturing Company
Tanishka Pharmaceuticals is offering more than 200 general drug products for manufacturing. The team of our expert's researchers will help in providing you a faultless and effective product with fewer side effects. All the extracts and raw material of the products are purchased from a trusted vendor. Even, our executives take care that every medicine has a limited batch so that it should not get wasted. The product list includes Dry syrups, tablets, capsules, Injection, Sachets, Multivitamins, Ointments, etc. And, the drug market for general range offered by our company is as follow:
Cardiovascular Medicines

Dental Medicines

Urological Medicines

Derma Medicines

Diabetic Medicines

Gynecology Medicines

Ortho Medicines

Nutraceutical Medicines

Pediatric Range
All the offered products are available at the best price and packaging. So you can rely on us for getting quality products.
Contact Us
Name– Tanishka Pharmaceutical
Address– Vill: Nandpur, Lodhimajra Road, Baddi, Solan
Himachal Pradesh, India, 174101  
Contact– +91-8360465563
Email– mdtanishkapharma@gmail.com